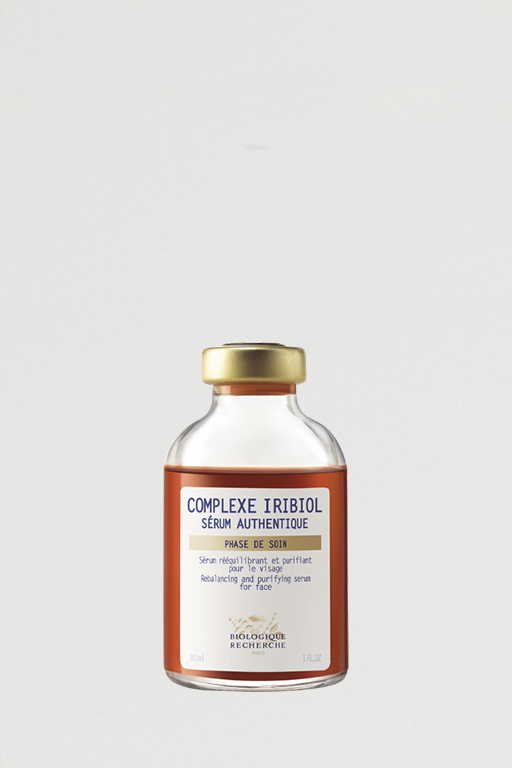 Rebalancing and purifying serum for the face
• MATTIFYING • REBALANCING • SEBO-REGULATING
Complexe Iribiol serum balances and regulates sebum production while also reducing the appearance of dilated pores. The skin becomes visibly less oily, pores are tightened and surface irregularities are blurred to give a sensation of clear, pure skin.
Recommended for Skin Instants© that are prone to seborrhea and acne.
Each Biologique Recherche product is designed for a specific Skin Instant©, they are only available after completing this form followed by a consultation with our expert team of master aestheticians.