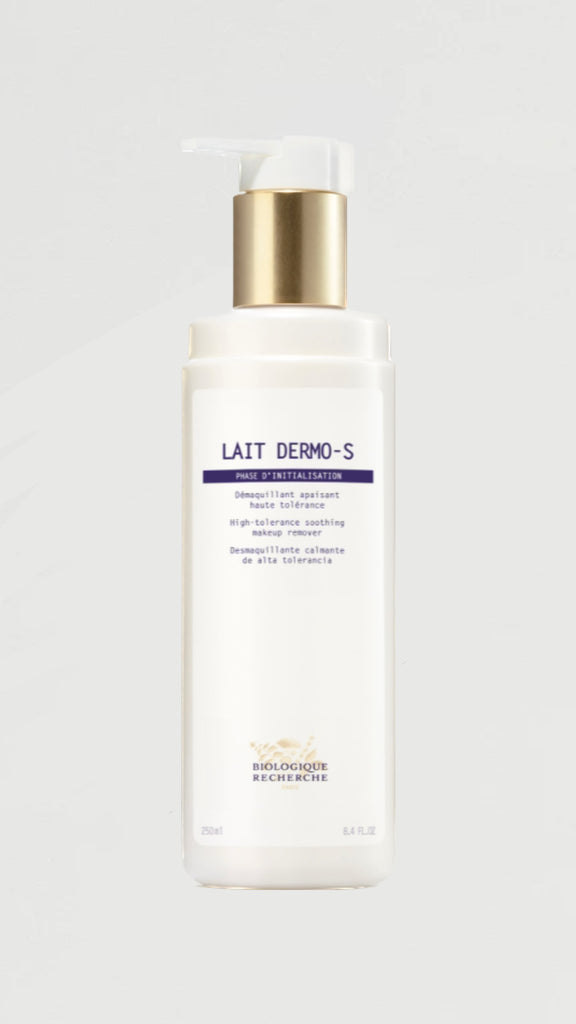 Botanical Cleansing Milk
• MAKEUP-REMOVING • SOOTHING • MOISTURIZING
Lait Dermo-S's high-tolerance formula gently removes makeup and impurities to protect the primary functions of even the most vulnerable epidermises. Its soothing action limits the skin's reactions to external stress and relieves the sensations of discomfort caused by skin cleansing. Its formula will act on the sensitivity of the skin to limit its reactivity to the external stresses. Without causing irritations, redness or tightness, skin regains its comfort and is clean and moisturized.
Recommended for fragile Skin Instants©.
This product is designed for a specific Skin Instant©, they are only available after completing this form followed by a consultation with our expert team of master aestheticians.